5G Cyber Security Hack 2021 - Safeguard the future digital society
5G is expected to be one of the key building blocks of the future digital society. The development of 5G networks increases the speed of wireless broadband for users and provides more reliable and lower latency connections for plethora of new solutions.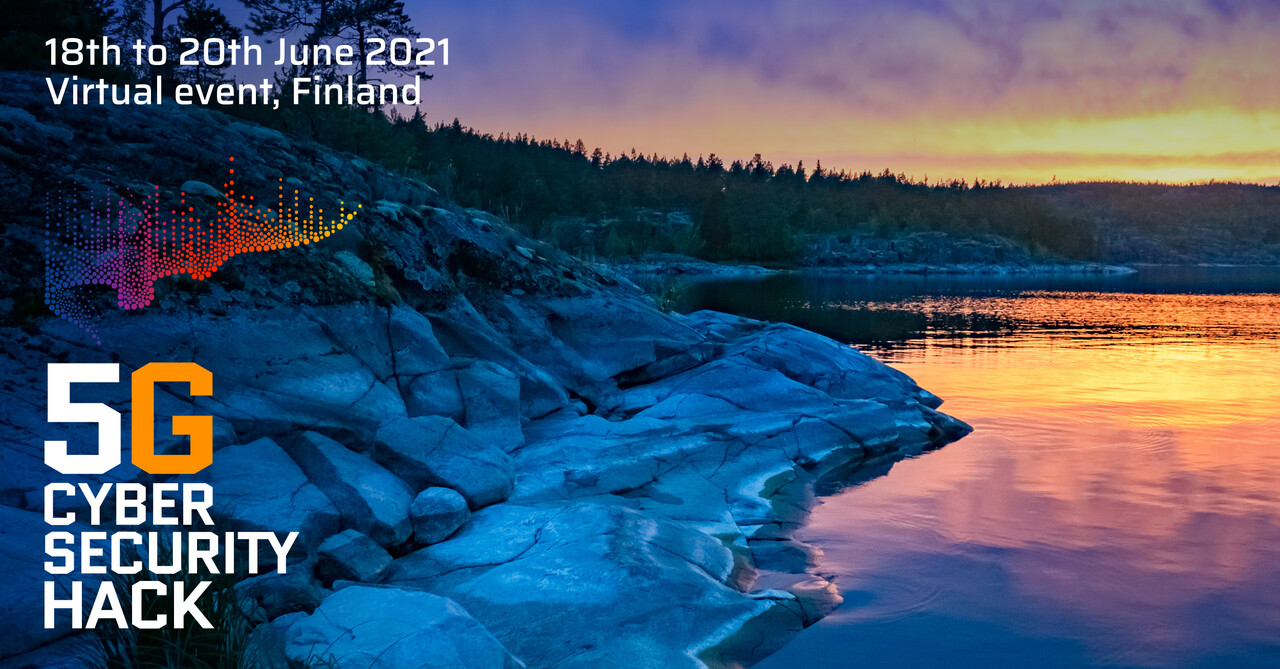 At the same time, the transition to the 5G technology will be accompanied by a more significant paradigm change than any of the previous generations of mobile communications networks. The most significant changes are expected in sectors where 5G will allow completely new services and use cases and the digitalisation of physical processes.
Rapid technology advances have been known to lead to positive outcomes but come with a downside. It is important to identify possible vulnerabilities before companies and organizations start deploying 5G in a large scale.
New technologies mean new, uncharted points for breaches. Also, the connective power of 5G results in a grown number of network endpoints, leaving more possible openings for cyberattacks. Once the system gets compromised, these openings can be exploited at a new speed and scale.
Therefore, ensuring the cybersecurity of new technologies is fundamental part of social and corporate responsibility. To protect the society and its members (nation, organisations, companies, citizens) from the explosion of attack verticals resulting in security gaps, the Finnish Transport and Communications Agency Traficom and National Cyber Security Centre Finland together with National Emergency Supply Agency again take the initiative to safeguard the Future Digital Society. Close collaboration with vendors, cybersecurity community and public administration enables the responsible transition to 5G.
The first 5G Cyber Security Hack organized in Oulu Finland in 2019 was a great success and now in June 2021 the story continues with a virtual hack around the clock under the midnight sun.
Together with challenge partners Cisco, Ericsson, Nokia and PwC & Aalto University, the 5G Cyber Security hack is going to offer four interesting hacking challenges relating to 5G technology and its use cases.
5G Cyber Security Hack 2021
Dates: June 18-20, 2021
Place: Virtual hackathon online
Challenge partners: Cisco Finland, Ericsson, Nokia, PwC & Aalto University
Learn more: Hack The Networks (External link)
Registrations by May 28, 2021 (External link)
Organized by the Finnish Transport and Communications Agency Traficom, National Cyber Security Centre Finland/NCSI-FI and National Emergency Supply Agency.
Powered by Junction.